Do you have a problem with your e-commerce site?
Contact us for a free analysis! We will offer you a solution without obligation.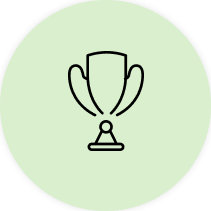 Whatever the nature of your problem, the Smotly team offers you a free 30-minute chat to try to find answers to your questions.
Below are some examples of frequently encountered needs:
Calculation of delivery costs
The concept of delivery costs can be difficult for e-tailers. Indeed, shipping goods is not easy when you have little or no knowledge of logistics. Especially since the additional cost of shipping can be a hindrance when validating the cart and proceeding to checkout.
The carrier's shipping costs are not the only costs that come into play when calculating the cost of shipping. There are many factors to consider when determining your final shipping costs.
These include: the purchase of packaging, the packaging of your packages, the preparation of your orders, the choice of shipping zones, the carrier's charges, etc.
The management of product returns is also an essential point to take into account. Indeed, French law imposes a fourteen-day retraction period during which you cannot refuse the return of your products. It is therefore important to have a returns management policy and a means of managing returns. As a result, returns can quickly become very costly. Without a means of managing returns, you will not only lose money, but also time that could be spent elsewhere.

It is therefore advisable to put in place several strategies to reduce the time spent dealing with returns, in particular by setting up software directly linked to your e-commerce site that will facilitate the return of products and thus save time.
We know that the creation and management of promotional codes or discounts may seem complex. However, this type of marketing event is a very specific way to attract and seduce new customers but also to keep the ones you already have. Moreover, it is proven that the use of coupon codes and other discounts will increase your sales. Indeed, the average shopping basket is higher when it involves the use of targeted promotions.

A good management of coupon codes and discounts will allow your e-commerce site to generate more traffic, more sales and therefore a better turnover.
Customer accounts in the B2B (Business to Business) model imply specific rates for each customer. Indeed, the customer negotiates his rates with you beforehand, so he must find these rates directly on your e-commerce site in order not to lose their advantages.
To do this, there are several ways to manage your customised prices, by customer, by groups of customers, by family of items, by quantity, etc. Some solutions on the market, such as BigCommerce for example, now offer this functionality.
The retrieval of prices can be facilitated by integrating an ERP interface directly to your e-commerce site. Indeed, your two interfaces will be connected together and all your data recorded on your ERP will be directly transmitted to your e-commerce site.
The synchronisation of your ERP with the B2B customer account will offer you the possibility to gather numerous information on your customer such as information on the company, the purchasing habits but also the prices or even personalised promotions for your B2B customer. This synchronisation is possible through the use of APIs.
In general, connectors between your e-commerce solution and your third-party applications, ERP, CRM, Order Management, etc., will save a great deal of time, speed up your internal processes and make the data in your information and management systems more reliable.
Communication between your applications can be done in different ways: so-called flat files or APIs. Before the existence of APIs, flat files were the most common way to exchange data. These files contain information in the form of a table (csv, xml or Excel files) that is exported from one application and imported into another. Flat files are more restrictive, but are still the only way to exchange data if your applications do not have an API.
As far as APIs are concerned, they will allow you to automate these data exchanges between the different applications you use, in real time. More reliable and much more fluid, APIs are now increasingly essential and are present in the latest generation of applications.

Some e-commerce solutions on the market have very open APIs, which make it possible to set up so-called "headless" architectures. Thus, the back-office is totally decoupled from the front-office(s), allowing you to specifically adapt all the distribution channels of your online shop.
Writing content for your e-commerce site is important if you want to develop your business. Content marketing involves the creation and publication of editorial content (articles, videos, photos, etc.). However, content writing remains complex in order to obtain a good referencing and thus a good visibility on search engines but also social networks.

It is therefore important to know all the tricks to create a good content strategy. Whether it's identifying buyer personas, choosing the type of content according to the buying process or creating interesting and adapted content. SEO techniques, link acquisition strategies and social media publications will help you increase your visibility and improve traffic to your e-commerce site.
Don't hesitate to make an appointment now to meet with one of the Smotly team experts who will put their skills and knowledge at your service