We analyse your site free of charge to identify areas for improvement in terms of SEO. Our objective is to help you optimise your website's natural referencing to the maximum!
Sign up for your free SEO audit!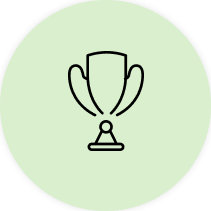 What is an SEO audit and why is it important to improve the visibility of your site?
An SEO audit may be necessary at various events or stages in the life of your website. Indeed, it is advisable to carry out an audit when your website is created or when it is redesigned. But that's not all, it is also important to make a state of your natural referencing after a hacking or a penalty.

Besides these obvious reasons, a punctual analysis of your website, every two years for example, can only be beneficial for your visibility.
We offer you to do this audit for free!
Technical SEO analysis of your website
Our SEO audit focuses on technical optimisation. This is the first step in the optimisation process. It will ensure that all factors are in your favour for a good referencing. It aims to ensure that no element blocks the referencing of your site's pages and thus its visibility on the web.
We analyse various aspects of your site, including
The speed at which the site loads
The causes of the slowdown, if any
404 errors
The HTML structure and its markup
ALT tags on images
Broken links
The relevance of your titles to your activity and your keywords
Solutions to optimise your natural referencing
After having analysed and created your SEO report, we will make personalised recommendations to improve your website. Our expert SEO team will guide you in the technical optimisation of your website, and provide you with the most relevant and effective solutions to improve your natural positioning.
Beyond the technical side, we can also help you improve the semantics of your site. We can write optimised web content according to your activity and your keywords!
Get better results thanks to our expertise in
natural referencing!